CONSORZIO GRANCAFFE'


Via Brigata Liguria, 1/18
16143 GENOVA
ITALY
Tel. +39 010 3203318
Fax +39 010 3741324
e-mail: consorziotorrefattori@hotmail.com


Directions: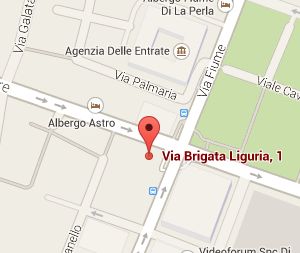 Air:
Take a taxi or bus from the Cristoforo Colombo airport to the Genova Brignole station.

Road:
Turn off at Genova Est. Then take Via Bobbio and Via Canevari, Brignole direction. At the exit of the tunnel, continue on Viale Brigade Bisagno, turn right and go in Via Diaz. Then turn right and go along Via Liguria Brigade, follow it to the intersection with Via Brera. Welcome, you have arrived!

Rail:
Get off the train at the Genova Brignole station. With the station behind you, turn left and proceed until you reach the second underpass. Enter the underpass. Immediately after the underpass, you'll see the post office on the left. Welcome, you have arrived!